WHO WE ARE
With a history of almost 70 years, JBS S.A. is a Brazilian multinational company, acknowledged as one of the worldwide food industry leaders. Headquartered in Sao Paulo, the Company is present in in more than 20 countries.
In all locations where it operates, more than 250,000 Team Members follow the same guidelines concerning economic, social and environmental sustainability aspects, innovation, quality and food safety, adopting best practices, always based on the same Mission and Values.
JBS has a diversified product portfolio, with options ranging from fresh and frozen meats to prepared meals, commercialized through brands recognized in Brazil and other countries, such as Friboi, Swift, Seara, Pilgrim's Pride, Swift Prepared Foods, Plumrose, Primo, among others. The Company also operates with correlated businesses, such as Leather, Biodiesel, Collagen, Natural Casings for cold cuts, Hygiene & Cleaning, Metal Packaging, Transportation, and solid waste management solutions, recycling, innovative operations that also promote the sustainability of the entire business value chain.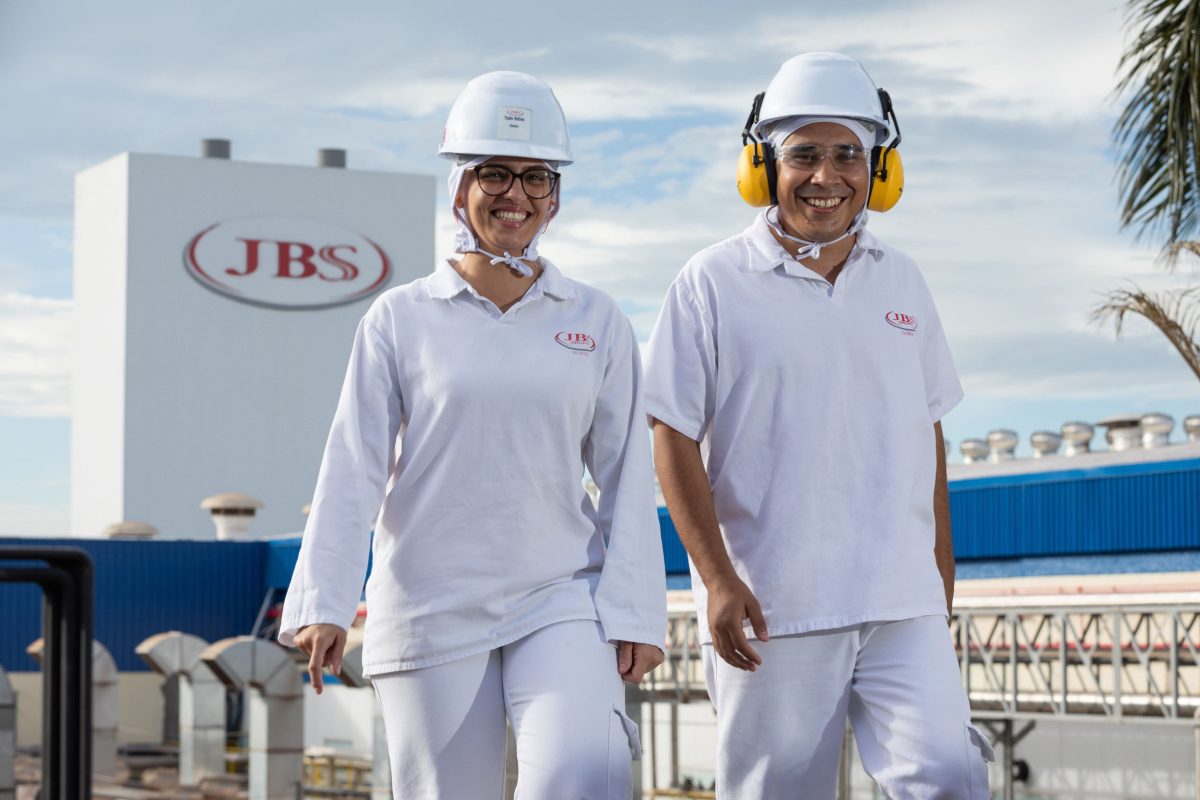 Sustainable Development Goals
In 2015, the United Nations (UN) launched the 2030 Agenda,an action plan to make the planet more sustainable for people, and the Sustainable Development Goals (SDG), representing 17 goals and 169 targets that guide the main topics addressed by the agenda.
Although JBS hasn't formally adhered to the SDG, the company uses this platform as an important benchmark for its sustainability actions. The company understands that its strategic themes are strongly connected to some themes from the SDG, as highlighted below: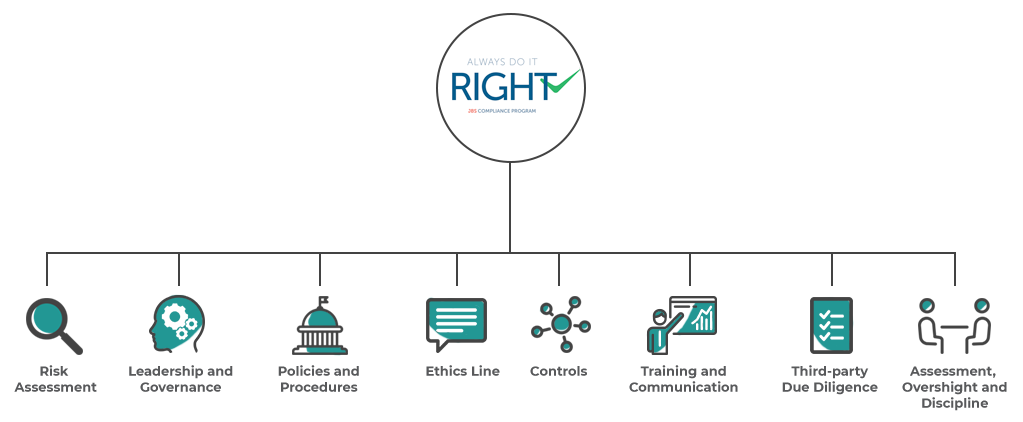 Pillars Of The JBS Compliance Program
New Ethics Line were also implemented in 2017, with the JBS Ethics Line available in South America and JBS Ethics Point can be accessed from any country where the Company does business. These channels are available in 17 languages, 24 hours a day and seven days a week and can be contacted by company staff or third parties.
In 2018, the Company issued its Global Code of Conduct and Ethics applicable to every region where it operates. This document contains the various directives about what is expected of team members in terms of behavior and compliance with internal policies.
The Business Associate Code of Conduct was launched at the same time to ensure our partners are aware of the standards of conduct we expect.
Communication and Training has also been a focus of attention since the Program began. Every year, the company organizes dozens of internal communication campaigns and thousands of hours of in-person and remote training courses focusing on Compliance issues.
As part of its current control mechanisms, JBS monitors product donations, sponsorships, the offer and/or receipt of promotional items and entertainment and other issues.
Another important area, called Third-Party Reputation Assessment, is also up and running. In this case, the company has developed its own automated tools to carry out detailed analyses of third parties' reputations.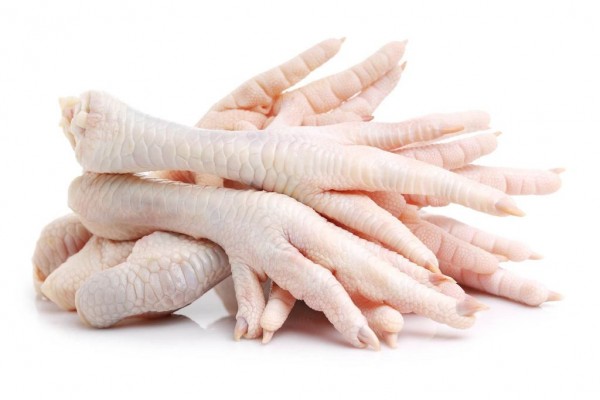 MARKETS
A key player in the domestic and international market
Part of our production is intended for overseas. We take into account the right cultural, religious, and marketing practices for each market. Our processing plant is regularly audited by national and international bodies, including customers from some of the world's most exacting markets.